Accidental death verdict after powerboat racer dies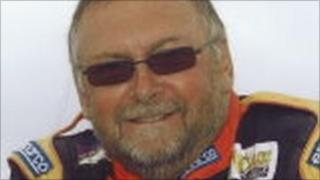 The death of a powerboat driver at an event in Essex when his boat hit a wave, was an accident, a coroner ruled.
Ian Stirling, 59, of St Austell, Cornwall, died during the British and European National Powerboat Championships in Harwich in July 2010.
An inquest in Chelmsford heard conditions were windy and that Mr Stirling, an experienced pilot, had hit a wave.
The boat flipped over and he died instantly from a broken neck.
His co-pilot Adrian Dickenson was thrown clear of the boat and had to be treated in hospital.
Mr Dickenson told the inquest that Mr Stirling, who had been powerboat racing for 25 years, had been an excellent pilot in rough conditions.
Coroner Eleanor McGann ruled his death was a tragic accident.