IPCC re-opens Maria Stubbings murder inquiry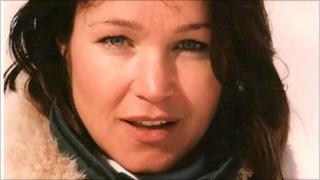 A police watchdog has re-opened its investigation into the events leading to the death of a woman strangled by her ex-boyfriend, a convicted murderer.
Maria Stubbings, 50, was killed in her Chelmsford home by Marc Chivers in 2008.
An Independent Police Complaints Commission (IPCC) report had said serious police failures meant she did not get the protection she deserved.
The IPCC said it would re-investigate following errors in that report.
In October 2008 Chivers was convicted of assaulting Ms Stubbings and received a four-month jail sentence but as he had served time on remand he was released.
Chivers had previously been convicted of the murder of a girlfriend in Germany in 1993 and had served 15 years in jail before being deported back to the UK.
He was given a whole life sentence for Ms Stubbings' murder at Chelmsford Crown Court in December 2009.
'Errors and inaccuracies'
The first IPCC investigation looked at Essex Police's handling of the case.
The findings were published in December 2010 but Essex Police and Ms Stubbings' family raised a number of matters which led to an internal review by the IPCC.
The internal review concluded there were some errors and inaccuracies in its first investigation and gaps in the original police inquiry.
The IPCC has requested misconduct proceedings against an Essex police officer should not proceed while a second investigation is carried out.
IPCC commissioner Rachel Cerfontyne said: "A number of mistakes were made in our investigation and I have expressed my regret for this to the family of Maria Stubbings and to Essex Police, and have been discussing with them how best to proceed."
An Essex Police spokesman said: "We have and will continue to co-operate with the IPCC.
"It would not be appropriate to comment further as this is an IPCC investigation."