Maria Stubbings report a 'glaring blow', says brother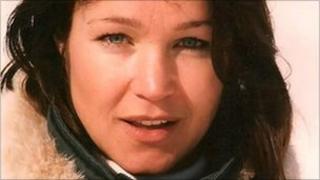 The brother of a woman strangled by her ex-boyfriend has described mistakes in a police watchdog's report as a "glaring blow" for the organisation.
Maria Stubbings, 50, was killed in her Chelmsford home by Marc Chivers.
The Independent Police Complaints Commission has re-opened its investigation into Essex Police's handling of the case.
Ms Stubbings' brother Manuel Fernadez said he hoped the move would restore his family's faith in the IPCC.
He told BBC Essex: "Obviously we're shocked and disappointed by the amount of errors and gaps in the first report.
"Given that we're two-and-a-half years down the line, to re-open the case is a bit of a glaring blow for the effectiveness of the IPCC as far as we're concerned.
Errors and inaccuracies
"Really we've lost a great deal of faith in the process and in the competency of the IPCC.
"We kind of hope that this will restore some of that faith because there are a lot of gaps in that original report."
Those finding were published in December 2010 but Essex Police and Ms Stubbings' family raised a number of matters which led to an internal review by the IPCC.
It concluded there were some errors and inaccuracies in its first investigation and gaps in the original police inquiry.
IPCC commissioner Rachel Cerfontyne said a "number of mistakes were made in our investigation and I have expressed my regret for this to the family of Maria Stubbings and to Essex Police".
Mr Fernandez said Ms Stubbings' family had a number of unanswered questions, including over child safety.
"My nephew was probably under great danger when he was in the house when the murderer was there and my sister's body was in the downstairs toilet," he said.
"In some ways it's good that they are going to look at it more thoroughly but why are we two-and-a-half years down the line doing this?"
Chivers was already a convicted murderer when he killed Ms Stubbings in December 2008.
He had been convicted of killing a girlfriend in Germany in 1993 and had served 15 years in jail before being deported to the UK.
In October 2008 he was convicted of assaulting Ms Stubbings and received a four-month jail sentence but as he had served time on remand he was released.
He was given a whole life sentence for Ms Stubbings' murder at Chelmsford Crown Court in December 2009.