Internet fear over Braintree suicide pair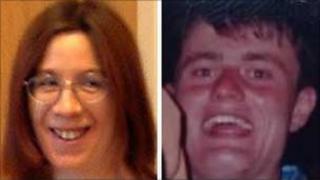 A coroner has warned about the "worrying trend" of online suicide forums after ruling that two people found dead in a car killed themselves.
Stephen Lumb, 35, of Sowerby Bridge, West Yorkshire, and Joanne Lee, 34, of Great Notley, Essex, were found dead inside a car in Braintree in September.
The inquest at Essex County Hall heard how the pair had been swapping e-mails after Ms Lee posted a note on a forum.
Coroner Caroline Beasley-Murray said she was concerned at the internet use.
Det Insp Richard Thomas, from Essex Police, told the hearing that firefighters, paramedics and police were called to the Springwood Industrial Estate shortly after 0800 GMT on 20 September.
He said they found a parked Vauxhall car with signs posted in the vehicle's windows saying: "Warning - poisonous gas".
Mr Thomas said officers had found the pair had discussed in detail via their e-mails where they would meet and how they would kill themselves.
Lorry driver Mr Lumb drove to Braintree to meet Ms Lee after making the contact online.
'Willing participants'
He said: "It took place over a matter of hours. It was a clear discussion of what they were going to do, right down to where they should meet and what they would use.
"Both seemed to be willing participants and there was no evidence of any suspicious circumstances."
Post-mortem examinations showed Mr Lumb and Ms Lee died of poisoning.
Mrs Beasley-Murray, Coroner for Essex and Thurrock, said the deaths were "premeditated" and the pair were both "willing participants".
She said the case "demonstrated that although the internet could be a force for good... it could also be the opposite".
She described websites like the one used in this case as a "worrying trend".
Mr Lumb's family said they were not aware of any mental health problems in his past.
Ms Lee's family said she had a history of depression.
The Samaritans said the case had highlighted the dangers of internet forums.