Rural broadband in Essex discussed by parish councils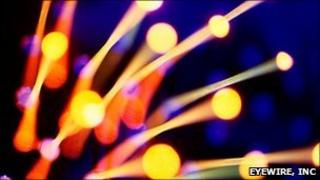 About 100 Essex parish councils have met to discuss the provision of broadband in rural communities.
The Essex Broadband Implementation Conference involved councils, the Rural Broadband Partnership and the County Land and Business Association.
Plans were revealed by a local internet service provider to spend £1m on creating a network to provide high speed broadband to villages in Essex.
Some rural businesses say they are being held back by a lack of broadband.
Lloyd Felton of County Broadband explained its proposals would involve improving connections to and around the villages.
He said the intention of the conference was to assess the demand for high speed broadband in those areas.
'Reliable and affordable'
"This is all about the preparation so the community's users are ready and when we arrive the services are taken up straight away," he said.
"It's very critical we get the numbers up to make the service sustainable."
Keith Brown from the Essex branch of the Federation of Small Businesses believed rural companies were "falling behind" because of slow internet speeds.
He said: "There's some very interesting proposals in there and if they come to fruition it will mean some good benefits for rural businesses.
"We've already seen in other parts of the county, such as Maldon, getting fast broadband services which are reliable and affordable and that's what businesses need."
Andrew Tween, chairman of Langford and Ulting Parish Council, was one of those to attend the conference in Coggeshall.
He explained a lack of reliable broadband was "frustrating".
He said: "A number of our villagers don't have broadband because they don't see the sense of paying out for it when they can't gain access to it."