London 2012 Olympic volunteer scheme launched in Essex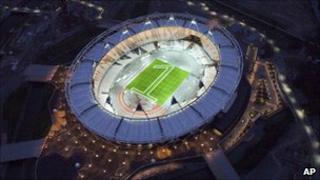 Volunteers are being sought in Essex to welcome people to the county during the 2012 Olympic and Paralympic Games.
Essex County Council has launched its "Essex Ambassadors" scheme to get 500 people to act as stewards at a number of locations next summer.
During the games they will assist and help visitors at the county's major transport hubs and outside the Olympic mountain bike course in Hadleigh.
They will also be used when the Olympic Torch Relay travels through the county.
The volunteers will be used in addition to the 70,000 volunteers recruited by games organisers LOCOG.
They will welcome visitors travelling through Stansted and Southend airports, as well as Harwich International Port.
'Excited and passionate'
They will also be based at several train stations on main lines into Stratford.
It is also hoped the volunteers will be used at other events after the games.
Essex county councillor Stephen Castle, cabinet member for the Olympic Games, said they were looking for people who were "excited and passionate" about the county and the games.
He said: "The learning we got particularly from the Beijing games was that there was a need for a wider group of volunteers to help with the welcome to a particular city or town to help people get around.
"There will be lots of people who are visiting during games time who are going to want to find out more about Essex."
Applications will open in September, with interviews being held between December and February.
Training will take place between April and June 2012 ahead of the Olympic and Paralympic Games between July and September.