V Festival debut delight for Twenty Twenty drummer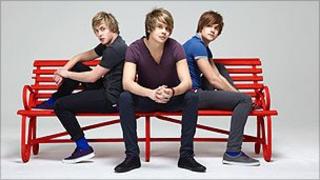 An Essex musician preparing to be make his V Festival debut says playing so close to home is a dream come true.
Twenty Twenty drummer Sonny Watson-Lang will play The Arena Stage at Hylands Park in Chelmsford this Saturday.
Around 90,000 people are expected to attend the festival on each of the two-day festival.
The 21-year-old from White Notley said: "It was the first festival I ever went to when I was young, so it's quite a goal for me to be actually playing."
Among the other acts playing on the stage after them include Chipmunk, Professor Green and Chase and Status.
He said the prospect of sharing the bill with such names was a big deal for the band.
Watson-Lang said: "We've known about for quite a while and it's been a big deal for us, we're really excited by it.
"We've played some other cool festivals, but I think this is one of the most exciting because it's got such a massive name."
He recalled his first festival experience at the Essex event, when he saw bands such as the Red Hot Chili Peppers.
He said: "I must have been about 12. My dad took me and we were stood by the sound desk of the main stage on a box because I was too short."
Since joining brothers Sam and Jack Halliday to form Twenty Twenty in late 2008, the band have rapidly risen from unsigned hopefuls to festival regulars.
Signed to the Geffen label, this year they have toured alongside The Wanted and The Saturdays, and played the Isle of Wight Festival in June.
Watson-Lang said: "It's gone quite quick. We just really went for it, got out there and really promoted ourselves and it's gone down well.
"So we're really happy to play the V Festival. We're really excited."
This year's V Festival, which takes place across two sites in Chelmsford and Staffordshire, will be headlined by Eminem, Arctic Monkeys, Pendulum, Primal Scream and Dizzee Rascal.