V Festival at Hylands Park set to attract thousands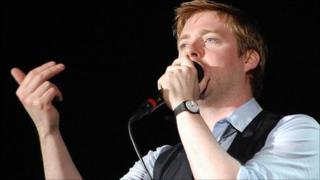 Over 100,000 music fans are expected to head to Chelmsford this weekend for the 16th V Festival at Hylands Park.
The two-day music festival will feature performances by Arctic Monkeys, Dizzee Rascal, Eminem and Pendulum.
A number of temporary road closures will be in place around the festival site between Friday and Monday, and extra train services will be run.
Essex Police will be patrolling the site and said they would not tolerate any criminal activity.
About 90,000 people are expected on each of the two days, which will see over 80 acts performing across four stages.
Travel disruption
The festival, which began in 1996, takes place in both Essex and Weston Park in Staffordshire.
The site's campsite will open on Friday, when a number of temporary road closures and restrictions will come into force along the A414 around the Hylands Park site and some nearby local roads.
Many of these will continue through to Monday 22 August.
Train operator National Express East Anglia will be running extra services to Chelmsford station on Saturday and Sunday, and there will be a shuttle bus service from there to Hylands Park.
Last year a number of people were arrested for offences including the possession of drugs, minor assaults and thefts from tents.
Essex Police said on the whole the festival was a safe one. Officers will be patrolling Hylands Park on foot, horseback and bike.
Supt Steve Johnson said: "The festival is a fun occasion and one to which criminals are not welcome.
"We won't tolerate those who set out to ruin the occasion by committing crime."
The Essex Drug and Alcohol Partnership (EDAP) will also be on site and has warned festival-goers of the dangers of illegal drugs and so-called "legal highs".
Ben Hughes of EDAP said: "At any time drugs carry health risks, but being at a festival can make the effects worse and the risks increase if you get them from someone you don't know at a festival."
The first acts will take to the stage at 12:00 BST on Saturday.