Unison seeks alternatives to Essex police station cuts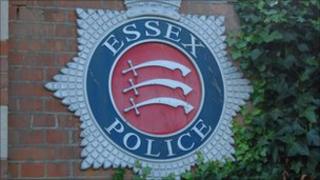 A union is looking for alternatives to police proposals to close several stations in Essex to the public.
Essex Police said on Tuesday it was considering closing front counters at 21 stations and changing opening hours at a further 25.
The move could cut £2.5m from police budgets, the chief constable said.
"If we can produce another way of dealing with this, it will be considered," said Barry Faber, from Unison, representing civilian staff.
"Next week we are organising our consultation meetings with staff to gauge their feelings and get any other proposals that we can put together."
The proposals are part of Essex Police's bid to make savings of about £41m by 2014.
Mr Faber estimated more than 90 people could lose their jobs through the latest proposals.
He said: "There is no way to make a police officer redundant, so the brunt of the cuts fall on police staff and it always will do."
An Essex Police survey found 63% of people had not visited a police station in the past year and 94% said they would rather report a crime by phone.
It added 96.6% of people in the county would still be within 10km (6.2 miles) of a police station front counter.
'Very little difference'
Essex Chief Constable Jim Barker-McCardle said the proposals were to close front counters at quieter police stations but the police would remain accessible through neighbourhood action panels, surgeries run by local officers and mobile police stations in busy locations.
Roger Watson, vice-chair of the Essex Police Federation, which represents the county's police officers, said: "We're in the middle here because it doesn't affect police officer numbers.
"However, the chief constable has got to save £41m and this is one way of saving £2.5m, so we've got to be supportive of him.
"We [police officers] are still here 24/7. Anybody can come up to me in the street and ask me a question.
"So I'm hoping there's going to be very little difference."