Jeremy Bamber's lawyers get further time to prepare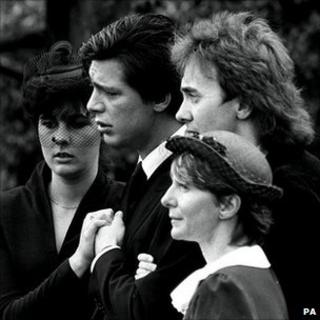 Jeremy Bamber's legal team has again been granted extra time to respond to the decision not to refer his murder conviction to the Court of Appeal.
Bamber, 50, is serving a whole-life term for murdering five of his relatives in Essex in 1985.
His lawyers had been given until next Thursday to respond to the Criminal Cases Review Commission (CCRC) decision.
No deadline has yet been set for their response.
Bamber has always maintained he is innocent of killing his family at their farmhouse in Tolleshunt D'Arcy, near Colchester.
He claims his sister Sheila Caffell killed the family before shooting herself.
'Not unusual'
This will be the third extension granted to his lawyers in responding to the CCRC decision.
In a statement, the CCRC said: "Mr Bamber's legal team has very recently suggested that an additional line of enquiry should be pursued.
"In the interests of completeness, we have agreed in principle to explore the potential for the further work suggested and have extended the deadline for submissions in order to facilitate this.
"Such extensions are not unusual. We routinely consider, and where appropriate allow, extensions in cases where there is a reasonable justification for doing so."