Disability Essex forced to cut back services and jobs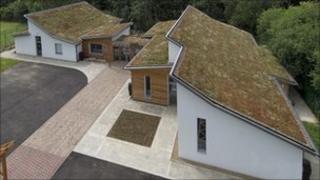 A disability charity in Essex has revealed it has had to lose 15 jobs and end several services as a result of funding cuts.
Rochford-based Disability Essex provides retraining programmes, advice and a network of clubs to about 16,000 people in the county each year.
Former chief executive Richard Boyd said the scrapping of several funding agencies had hurt it badly.
It will continue to run projects which are still directly funded.
Since January a number of its programmes have been phased out.
These include outreach services, a training programme for mobility scooters, an IT research programme, as well as the halving of its minibus fleet.
Mr Boyd, who stepped down last week as part of the cost cutting, explained its income had dropped by £400,000 over the past 18 months.
'Effectively destroyed'
This, he said, was as a result of the loss of grants, increased insurance premiums and complications with its new Centre for Disability Studies, which was officially opened last year.
He said the scrapping of quangos, such as the Learning and Skills Council and East of England Development Agency, had made a significant impact on their funding.
Mr Boyd said: "The country is cutting back, local authorities are cutting back and we are one of the innocent victims.
"The charity will now run with the minimum it now has, which is one grant from Essex County Council and it will continue to provide the services it funds with three or four staff.
"Due to circumstances of lots and lots of officials ticking their own boxes we were effectively destroyed."
He added the charity would continue "in the dream that it will rebuild".