HSE will conduct Basildon Hospital inquiry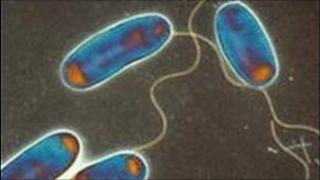 An investigation into the death of a patient at Basildon University Hospital will now be conducted solely by the Health and Safety Executive (HSE).
A joint police and HSE inquiry was originally begun on 22 August, after the death of the patient at the hospital on 20 August.
The patient had been diagnosed with Legionnaires' disease during the previous week.
Provisional post-mortem tests have found the patient died from pneumonia.
Fined over death
Further tests are continuing to confirm the exact cause of death.
However a decision has now been made that there will be no further police involvement in the investigation.
The hospital was fined £25,000 over the death of a man who had Legionnaires' disease in 2002.
It was also linked to the death of a male patient in 2007 and to the death of another man in March last year, though inquests into both cases have yet to take place.
The hospital said in a statement last year that since the first case of Legionnaires' disease in 2002, it had spent £2m on remedial works to its plumbing infrastructure.
At the time it said the hospital followed a "strict regime of continual chemical dosing, thermal disinfections and comprehensive monitoring of the extensive water distribution system".