Essex Police close front desks at 20 police stations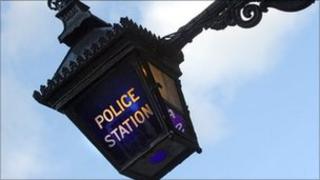 Front desks at 20 police stations in Essex have been closed as part of moves to save £2.5m a year.
Police stations in West Mersea, Rochford and Wickford are among those that no longer have public access.
A futher 16 stations will be open between midday and 18:00, Monday to Saturday, while nine will open from 08:00 to midnight, seven days a week.
Police said the closures were part of a £41m cost-cutting drive and only affected "front counters".
Assistant chief constable Tim Newcomb said the service to the public would not be compromised.
He said: "This is front counters only. We're not shutting police stations wholesale.
"Police officers will continue to work out of a large number of these stations doing a variety of tasks.
'Huge reduction'
"We're content that we will still be able to provide a good level of service for the public."
But Bob Russell, the Liberal Democrat MP for Colchester, criticised the move.
He said: "Not having a single police station open in Essex from midnight to 8am is a huge reduction in a physical presence and availability for the public, whom the police serve."
But a force spokeswoman said the previous opening hours represented an "inefficient use of resources in the face of substantial budget cuts".
She said many front desks had been open at times when there was "very little demand".