Essex foster parents to retire after 48 years' service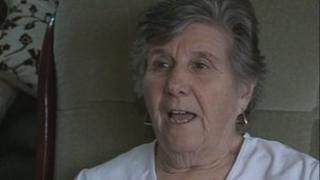 An Essex foster carer who is retiring after more 48 years has said there is a desperate need to find new people to take on the role.
Ellen Player and her husband Roy have looked after more than 200 children aged up to 16-years-old since 1963.
A report by the Fostering Network said 900 extra carers were needed in south-east England over the next year.
Mrs Player said: "There's always a need for foster carers because, like myself, many have retired now."
She added: "You can't have too many because the main aim is to try and place a child with the right family.
"If they've only got two to choose from it's not much of a choice, whereas if they've got a larger choice then it benefits the child."
'Truly inspirational'
The Fostering Network said the number of children living in foster care in England in 2011 was 41,930, 16% more than in 2008.
However, this year about 4,800 carers had either retired or left, which equated to 14% of the workforce.
As well as fostering, Mr and Mrs Player have also brought up six children and have 12 grandchildren and a great grandchild.
Mrs Player, who was awarded an MBE in 2006, said the job had been "most rewarding".
She said: "It's lovely to see them blossom from when they didn't have much joy in their faces. They gradually begin to relax and become part of the family.
"Obviously they are traumatised because they've been taken away from their parents.
"Some of the children we had for some while, so you see a progression of how they develop."
The Players applied to be foster carers for Essex County Council after initially inquiring about adoption.
The council's cabinet member for children's services, Conservative councillor Sarah Candy, said they were a "truly inspirational couple".
She said: "They have opened their home and cared for over 200 children who have had a difficult start in life and that makes them very special people."