Sheering church set for first Christmas after reopening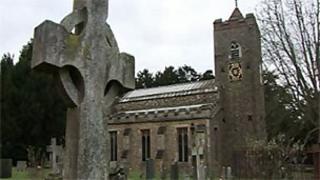 The vicar of an Essex church which was badly damaged by fire two years ago is preparing for its first Christmas since it reopened in October.
The 14th Century St Mary's Church in Sheering required restoration work costing more than £100,000 following the blaze in January 2010.
Reverend Stewart Gibbs said this Christmas would be particularly poignant for him and his parishioners.
He said: "It will be a lovely chance for people to see it back in action."
He added: "We've got a new service we're doing for the first time on Christmas Eve as well as our midnight mass.
"[Last Christmas] was difficult, we were in the church hall which is quite small and although God is everywhere, it did make a difference."
'Rallied together'
Extensive repairs were needed to the church roof, walls, floors and windows as a result of the fire which also destroyed the church organ and its pews.
Mr Gibbs said: "In a small community where the church is the centre, it is a massive loss to see that go.
"But a lot of people were very generous with their time, help and money to get things back together again."
He said that while it had been a tough couple of years, some good had come out of the situation.
He said: "It's rallied people together within the church and the village.
"People are aware of the great treasure they've got at St Marys and really value it.
"We've seen lots of new people come into the church, people who are excited to be in the building seeing what we've got to offer."