Missing Essex man Paul McEwen last seen in black car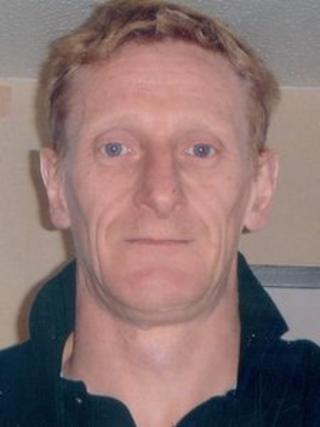 The wife of a handyman from Essex who was reported missing 42 days ago has appealed to the public to help police to find him.
Paul McEwen, of Adelaide Road, Tilbury, was reported missing by his wife on 17 November. She had not seen him for 10 days.
He was last seen getting into a big black car driven by a black man, thought to run a nightclub in Ilford.
His wife Christine North said she was "worried sick".
Police said nightclub owners in east London may hold the key to the whereabouts of Mr McEwen and anyone with information is urged to call Essex Police.
Scottish accent
Mr McEwen is described as white, of thin build, approximately 5ft 10in (1.77m) tall with light brown hair. He speaks with a strong Scottish accent.
Mr McEwen is originally from Scotland and still has family living in Clydebank who, like his wife Ms North, are concerned for his welfare.
Ms North said: "Paul's mum and I are worried sick about him and would urge him to contact either ourselves or the police.
"They have been contacting everyone and anyone who knows him or who has worked with him in order to find out what has happened to him. I would ask people to contact Essex Police if they know him or know what has happened to him."
Searches of the coastline near Tilbury have been carried out by the marine unit and the Air Support Unit, but nothing has been found.