Essex foster carer Jim Bond appointed MBE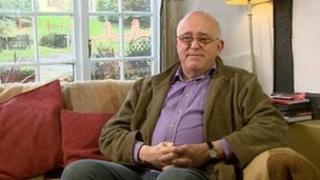 The first single man to become a foster carer in Essex has been appointed MBE in the New Year Honours.
Jim Bond, 63, said he had to challenge the ideas of caring for children and problems of stereotyping when he was approved for the role 18 years ago.
He has since cared for more than 80 children and become a great-grandfather through his large foster family.
Mr Bond said the honour for services to children was a "privilege" and he was pleased fostering had been recognised.
It took him a year to go through the application process but in 1993 he was given his first foster child, who stayed for three years.
'Head held high'
"I knew I wasn't going to have children of my own, and this gave me the opportunity to nurture a family.
"Sometimes I look after children for an hour, sometimes a day, sometimes a lifetime.
"I've had people in my life now for years, and I still want to be part of their world.
"The reward is seeing young people who come to me, often looking scared, angry and anxious, moving on with their head held high, feeling positive about themselves.
"It's about making a difference."
Other people in Essex to be recognised include Hilary Needham, appointed MBE for services to children and young people with special needs and their families.
She founded and is manager of the Special Needs and Parents charity (SNAP), which has a centre in Warley, Brentwood.
Peter Martin, leader of Essex County Council, has also been appointed MBE for services to local government.
Volunteer Audrey Carmichael, who gives her time to Thaxted Centre for the Disabled, has been appointed MBE for services to people with disabilities and their families.