Improvements needed at Partridge Care Centre in Harlow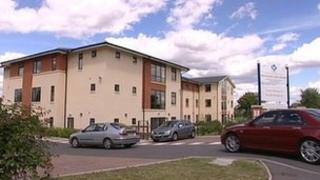 A watchdog report has found that a care home in Harlow is failing in all five key standards and needs to improve.
The report by Care Quality Commission (CQC) comes after a BBC investigation found evidence of neglect at Partridge Care Centre.
But the CQC also said that residents felt there had been major improvements at the home with more staff and "more awareness of peoples' needs".
Rushcliffe Care Limited, which runs the home, said improvements have been made.
"We have made a series of major changes within the home including the introduction of an experienced senior management lead to ensure that the home is able to deliver positive outcomes for residents," said a spokesman.
In August 2011, Partridge Care Centre was at the centre of a police inquiry after three people were taken to hospital with "diabetes-related problems".
'Very safe'
Two women in their 80s died. Essex Police later dropped the investigation and said there was no evidence of "any relevant criminal offences".
Previously, Rushcliffe Care Limited acknowledged there had been problems in the past, but claimed it had taken steps to make sure residents' "health and well-being are paramount".
The CQC report calls for improvements at the home to its standards of treating people with care, treating people with respect and protecting them from harm.
It also calls for improvements to staffing and management.
The report adds that in an inspection, "two people with whom we spoke told us they felt very safe living in Partridge Care Centre".
One person using the service told the CQC: "Most of the time it's alright here but the carers are rushed off their feet, it's a shame that a lot of the good staff are leaving."
A relative of one person living at Partridge Care Centre told the inspectors: "Things are a lot, lot better; there are more staff and more awareness of peoples' needs."
A BBC report this week spoke to a former worker at the home, Graham Flack, who said he had witnessed neglect of residents during his time there.
"There was an incident where a certain member of staff was sitting on a resident, who was quite challenging… I would say restraining someone like you see on telly via the police," he said.
"At the end of the day no-one deserves to be held or pushed in any form or manner. It was not nice, not nice."