Chelmsford Civic Theatre seeks stories for anniversary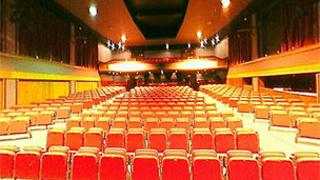 Memorabilia and stories are being sought by an Essex theatre to help it celebrate its 50th anniversary.
The Civic Theatre, in Chelmsford, hosted its first production, Marriage Go Round, on 3 September 1962.
To mark the milestone, the theatre is planning to create an exhibition charting its history, which will tour around the town.
The theatre's Beth Walker said they were keen to hear from both audience members and past performers.
She said: "We have been quite good at keeping archives and a lot of our loyal patrons have given us things over the years.
"But we're looking to get any kind of memorabilia, whether it be photographs or programmes and any video footage would be fantastic.
"We're also keen for memories or stories about the people they saw before they went on to big stars."
She added they wanted to get hold of archive press cuttings of reviews of productions that had been held at the venue.