Darren Jewell jailed for shooting murder of colleague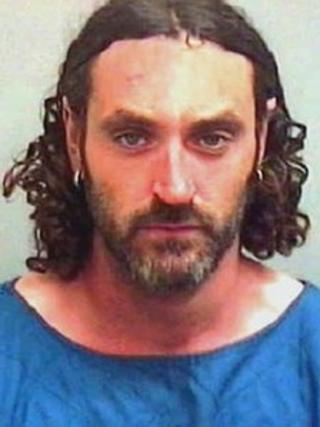 A 36-year-old man who murdered a work colleague "without mercy" in Essex has been jailed for life.
Darren Jewell, from Brightlingsea, will serve at least 30 years before being considered for parole for killing Anthony Prickett, 42, in St Osyth.
Jewell said he had feared for his life when he used his father's shotgun on Mr Prickett as he picked him up for work.
The prosecution told Chelmsford Crown Court it was a "cold-blooded ruthless killing", but Jewell had denied murder.
The defendant told the court he had suffered threats over the loss of jobs at his father's roofing firm and had borrowed the shotgun for self defence.
He knew Mr Prickett was friendly with the men who had been made redundant.
He said he remembered pulling the trigger twice when he picked up Mr Prickett on 19 May 2011 to go to London for a job, but denied it was murder.
Police were called to Park Road in St Osyth just before 05:00 BST after reports that a man had been shot twice.
Mr Prickett, a roofer, suffered wounds to the abdomen and was taken to Colchester General Hospital where he died later that day.
After the shooting, Jewell dumped his van at his workplace and drove to Scotland in a Vauxhall Corsa.
He was arrested eight miles south of Edinburgh after ramming a police vehicle and taken to Dalkeith police station.
He was taken back to Essex to face trial.
Det Ch Insp Godfrey O'Toole said after the verdict: "I am in no doubt that when Darren Jewell shot Anthony Prickett twice with a shotgun he intended to kill him. He did so without mercy.
Jewell pleaded guilty to five firearms possession offences and was given four years for each to run concurrently with the murder sentence.
He was also given a two-year sentence for the illegal possession of ammunition.
Mr Prickett's family and friends have paid tribute to him, describing him as a kind, caring and loving person to his family and many friends.
A statement said: "We, his family and friends, will have to live and suffer for the rest of our lives with the thought and knowledge of his brutal and unjustified murder.
"We will never be able to come to terms with this tragedy, or understand why his killer, Darren Jewell, could commit such an act in this way."