London 2012: Opening ceremony place for Essex singer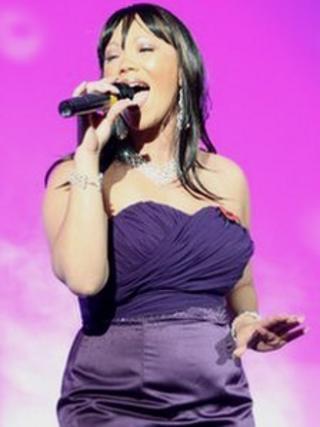 A former Royal Marine-turned singer from Essex is to be part of the Olympic opening and closing ceremonies.
Destiny Michelle, from West Bergholt, was one of 10,000 people to audition for a role in the ceremonies, which will be directed by Danny Boyle.
Miss Michelle, who spent 12 years in the armed forces and is now a professional singer, said she learned she had made it through this week.
She said: "I'm literally beaming, I'm so excited about it all."
"The fact that every single person around the world is going to be watching is an accomplishment in itself, but I'm really looking forward to it."
'Intense rehearsals'
Miss Michelle has been involved in music from an early age, having learned to play the violin at the age of four.
Playing the oboe she became a member of the National Youth Orchestra, before joining the Royal Marines Band.
After leaving the services, she became a professional singer has previously performed at the Royal Albert Hall, Buckingham Palace and the London Palladium.
"I know roughly what type of stuff I'll be doing, but I can't reveal exactly what that is," said Miss Michelle.
"I don't want to spoil that element of surprise, plus there's the fact some of it I don't even know until I turn up for the orientations."
She explained she had to go through two sets of auditions, lasting four hours each, before enduring "the longest eight weeks of my life" to hear if she had been selected.
Between now and the opening ceremony at the Olympic Stadium on 27 July, the singer said she would be involved in "intense rehearsals".
She said: "I've looked at the schedule and thought 'gosh, that's a lot of rehearsals'.
"But at the beginning they said we'd have to put in as much time as possible into it.
"It's a once-in-a-lifetime thing, I might not get that chance again, so I'm willing to put as much time as I can into it."