Harlow Council looks to hand over running of five services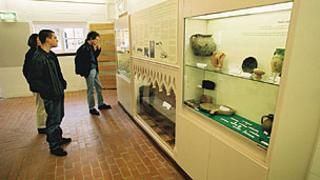 An Essex district council has said plans for community groups to take over the running of some of its services will prevent them from being closed.
Harlow Council has proposed five of its "discretionary services" be run by the groups, saving it about £400,000 in running costs over three years.
They include the town's Pets' Corner zoo, Harlow Museum and Parndon Wood nature reserve.
Harlow Civic Society said it had concerns about their long-term future.
The council said it needed to save £1.8m from its 2012/13 budget.
It would continue to fund the services for three years, from its Big Society fund created from a tax rebate, before the local groups took over full ownership.
'Too expensive'
Up to 10 posts could be made redundant under the proposals, although the council said it planned to redeploy the affected staff.
The leader of the Conservative council Andrew Johnson said: "We knew these services were going to become too expensive to run, so last year we set up a Big Society fund to help the transition.
"We've found there is a huge amount of enthusiasm in the not-for-profit and charitable sector in the town to get involved and help run things.
"We're taking advantage of the skills and the expertise in the town to save money for council tax payers."
If the plans are approved, Harlow Museum would be run by the Science Alive group, saving the council an estimated £155,000 over three years.
A similar deal with the Harlow Education Consortium to run Pets' Corner would save about £181,000.
Similar deals would also apply to Parndon Wood nature reserve, and the town's arts and events services.
John Curry, from the Harlow Civic Society, said: "Obviously they need to be saved but the council, in our view, are the right people to run these things.
"There's no guarantee after the end of the three years where these organisations will finish up."
The proposals will go before the council's cabinet on 31 January.