Marks Tey railway station's £2.2m upgrade opened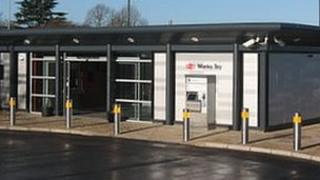 A £2.2m upgrade of a mainline railway station in north Essex has been officially unveiled.
The work at Marks Tey includes a new station building with a ticket office and retail kiosk, waiting shelters and new access to other platforms.
The work was done by National Express East Anglia as part of the National Stations Improvement Programme.
The operator's managing director, Andrew Chivers, described the work as a "significant project".
Other changes to the station include an upgraded waiting room on the Sudbury branch line platform and a redesigned forecourt with new drop-off and pick-up areas.