Essex Police reveal details of hoax 999 emergency calls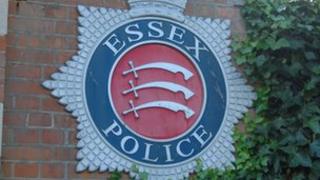 Essex Police has revealed details of some of the nuisance and hoax 999 calls it has received over the past months.
Among the calls taken at its Force Information Room was a man reporting a fault in his battery-operated heated gloves on Christmas Day.
Others included a man asking if his bank in Basildon was open and a woman requesting an officer to come and remove a spider from her house.
The force said such calls put people in genuine need in danger.
Ch Supt Alan Gooden said: "We've only got a finite amount of resources, both in terms of answering the phones and police officers out on the streets.
"Whether it is on purpose or they're just being rather stupid, they prevent or delay another person phoning in, and can delay us getting an officer to a real emergency."
Another call the force received came from a man asking for police to collect a pizza for him as he was too drunk to do so.
It also took a call about a chef at a takeaway restaurant dropping a burger on the floor before serving it.
The force said of the estimated 300,000 emergency calls it took between April 2010 and March 2011, 2,441 were nuisance calls and 733 were hoaxes.
Mr Gooden said these were regarded as criminal offences, but police were sympathetic to people who genuinely misunderstood the purpose of the 999 number.
He added that people should call 101 for non-emergency calls or enquiries.