Colchester and Southend reflect on failed city bids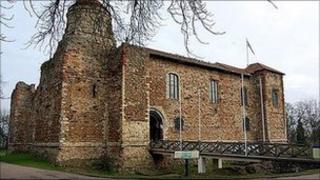 The people behind the unsuccessful bids for two Essex towns to be awarded city status said they were delighted for the winners.
Colchester and Southend both lost out to Chelmsford to become one of three new UK cities named as part of the Queen's Diamond Jubilee.
Before Wednesday's announcement the county did not have a city.
Southend Borough Council's Scott Dolling described it as "a great day for Essex, but a sad day for us".
"There is a little bit of sadness, but the great news for our county is that we've been recognised in the right way," he said.
Chelmsford, along with Perth in Scotland and St Asaph in Wales were awarded city status on Wednesday.
Mr Dolling, group manager for tourism and promotion at Southend, believed the town still had all the attributes of a city.
'Thrilled' for county
"Throughout this we've been saying we're a city in all but name," he said.
"Southend is the largest town in the county, there's the theatres, our new international airport, nine railway stations.
"So although we haven't got the name or the rights, we're still very proud of what we've got to offer and will continue to shout about it."
Wendy Bailey, from Destination Colchester, who organised the town's bid, said: "I'm thrilled Chelmsford has become a city and thrilled Essex has got its first city. It's long overdue, so good luck to them.
"I'm disappointed we were not chosen as the newest city, but Colchester is still Britain's first city.
"It was made a city in Roman times and was never revoked. So we consider ourselves a city, albeit a Roman one."
Both teams said they would consider making bids in the future.