Essex Police apologises over officer's Simon Weston remarks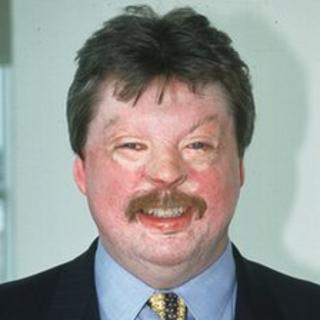 A police force has apologised after an officer posted comments on Facebook apparently mocking Falklands War veteran Simon Weston.
Mr Weston, who suffered 46% burns in 1982, said the remarks were in "poor judgement and poor taste".
Essex Police has not named the officer involved but has begun an investigation.
A force spokesman said: "We have apologised to Mr Weston and his family."
The remarks on the social networking site, which made reference to Mr Weston's burns, have now been removed.
Mr Weston sustained the serious injuries to his face and body after the ship he was on was bombed off the Falkland Islands in 1982.
Charity work
"I do think the officer in question showed poor judgement and poor taste," said Mr Weston.
A spokesman for Mr Weston said: "We were made aware of the comments about two weeks ago.
"We approached Essex Police and they were really helpful with regards to looking into it.
"They did apologise on behalf of the officer involved for what was said."
The police spokesman said: "An internal investigation is under way to ascertain what form of reprimand this officer will face."
Mr Weston was awarded an OBE for his work in 1992.
The 50-year-old from Nelson, Caerphilly, who now lives in Cardiff, also set up the national youth charity the Weston Spirit, which ran for 20 years until 2008.
In February, he announced he would stand in the election for South Wales Police Commissioner.