Jilted lover denies murder of Jeanette Goodwin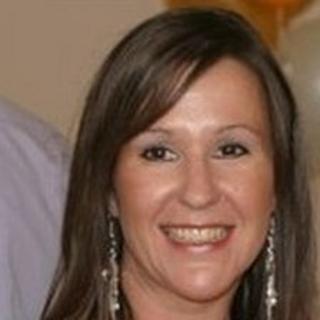 A mother-of-three was killed in front of her husband in a "brutal and determined attack" by a former boyfriend, a court has heard.
A jury at Chelmsford Crown Court heard how Jeanette Goodwin, 47, was found fatally wounded at her home in Quebec Avenue, Southend, on 24 July.
Martin Bunch, 44, of Southchurch Road, Southend, denies her murder.
The pair had had an affair for about eight years which was ended by Mrs Goodwin, the court was told.
Despite the end of the relationship with Mr Bunch, Mrs Goodwin remained close friends with his mother, Veronica Webb, whom she had worked with at a "battered wives hostel", the court heard on Wednesday.
'He's stabbed me'
John Dodd QC, prosecuting, told how Mrs Goodwin had been trying to rebuild her marriage with Mark Goodwin when she was killed.
In the weeks before 24 July, Mrs Goodwin had complained to police about Mr Bunch who had been contacting her.
Mr Bunch was arrested and charged with harassment and released by magistrates on bail, the court was told.
On 14 July he was arrested for removing his electronic tag and magistrates renewed his bail on 20 July.
Mr Dodd told how Mr and Mrs Goodwin had spotted Mr Bunch near the back of their home on 24 July.
At 19:39 BST, Mrs Goodwin became so concerned at Mr Bunch's proximity that she pressed her panic alarm, Mr Dodd said.
Despite police arriving six minutes later, Mrs Goodwin had been fatally injured.
Mr Dodd told the jury Mr Bunch had "forced his way" through a wooden fence and "calmly" went up to Mrs Goodwin and "appeared to punch her in the chest".
Mrs Goodwin was heard by her husband to say "he's stabbed me", the court heard.
Mr Goodwin went to his van to find an item to protect his wife and himself with but while he was out of the house "Mr Bunch renewed his attack" against Mrs Goodwin.
A post-mortem examination found she had "been stabbed many times", Mr Dodd said.
"This was a brutal and determined attack."
The jury was told how police found Mr Bunch holding a knife inside his mother's home in Southchurch Road 25 minutes after the incident.
Mr Dodd claimed Mr Bunch had said to his mother: "I'm sorry, but I've killed her".
The trial continues.