Fisherman fined for hitting Southend Pier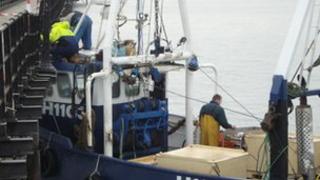 A fisherman has been fined after his boat hit an Essex pier, causing £113,000 worth of damage.
John William Smith, of Essex Close, Rayleigh, crashed his trawler into Southend Pier in February, forcing it to close for nearly two months.
Smith, 52, was fined £3,000 after pleading guilty to failing to keep a proper lookout under regulations for the prevention of collisions at sea.
Southend Magistrates Court also ordered him to pay £9,888.23 in costs.
A £15 surcharge must also be paid by Smith.
'Serious matter'
The vessel, named Paul Patrick, hit a section of the pier at 07:00 GMT on 17 February about a quarter of a mile from the shore.
Southend Borough Council said two vertical support pilings, two horizontal beams and cross bracings were damaged, along with damage to a lamp column.
The court heard it cost £113,000 to repair the pier and its owners lost £400,000 in revenue after the crash.
Prosecutor Peter Handley said: "It was a serious matter regardless of the location."
Magistrates chair Ian Kirby dismissed defence claims that the crash occurred after a "momentary lapse of concentration", telling Smith "you should have been aware".