Basildon deputy mayor's lost chain of office found after six months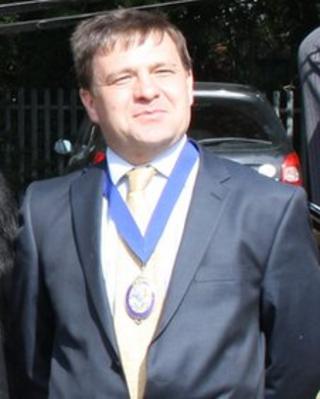 A deputy mayor in Essex who mislaid a "unique" chain of office valued at £5,000 has had it returned to him six months later.
Chris Jackman, deputy mayor of Basildon Council, said the "important civic symbol" went missing after a function on 29 April.
The Conservative councillor had said he would put money towards a replacement if it could not be found.
But a friend discovered it down the back seat of his car and returned it.
The chain dates from the 1960s and has an enamel council crest in the centre of a silver mount.
Mr Jackman, who has served on the council since 2002, said his friend found the chain at the beginning of September, just before the Basildon carnival.
He said he was "extremely relieved" the chain had been found.
"There are very few enamellers in the county," he said.
"Replacing it would have been extremely expensive."