Essex county council art treasures valued at £14.3m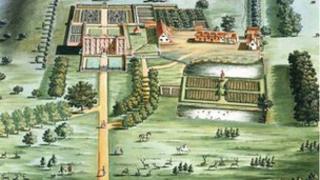 Art and vital records owned by Essex County Council have been valued at £14.3m for insurance purposes.
But £9m of this amount is cover for the replacement of the archives stored in the Records Office.
The council has a core collection of 206 artworks, with 101 oil and acrylic paintings now available online through the Your Paintings website.
But many county records of interest to people studying family histories are also available on the internet.
The county council also has collections of photographs, prints, watercolours, maps and official documents.
'Financial climate'
Jeremy Lucas, cabinet member for customer services, environment and culture, is responsible for the care of these county treasures and said many of the paintings adorned meeting rooms in county hall and other buildings belonging to the council.
"I am proud of all this heritage which is a fundamental part of a great and historic county.
"A lot of the records have been digitised and are available on the web.
"Almost as soon as parish and family records went live on the internet we have inquiries from all over the world but especially from Australia, New Zealand and the United States.
"A great number of Essex people emigrated to these countries and were keen to trace their ancestry.
"We are still receiving collections and individual items which are stored in the Records Office until we find a way to display them.
"Pictures from the 1908 and 1948 Olympics were the most recent collections that went on public display.
"I dream of having a county council gallery where we could put on regular exhibitions but that is impossible in today's financial climate."