South Essex College lodges plans for £30m Basildon base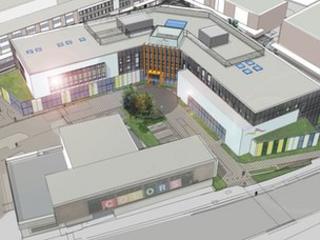 Designs for a £30m college campus catering for up to 2,000 students have been put forward.
South Essex College wants to relocate its Basildon campus from Nethermayne to the town's centre in Market Square.
The plans have been submitted to Basildon Council and are expected to be considered in 2013.
The college said if the plans were approved, the new campus could be open by September 2015 and accommodate twice the current number at Basildon.
Anthony McGarel, the deputy chief executive of the college, said the aim was to enhance the "visibility" of education and learning in the town and to encourage people to "get really excited about what their future could be".
Malcolm Buckley, the council's cabinet member for regeneration, said the new campus would be "a vital catalyst" for town centre regeneration.