Basildon rape: Victim appeal to Partridge Green attacker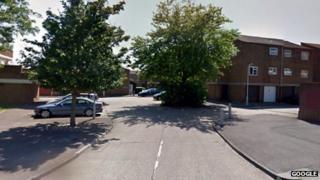 A woman raped in a car park by a man who offered her a lift has appealed to her attacker to hand himself in.
The 21-year-old was walking along Clay Hill Road near a pub when she flagged down a motorist in Basildon.
He drove her in his silver saloon vehicle to a car park in Partridge Green on 20 November. It was here that the attack took place.
The victim has now appealed for the man to hand himself in. She said the ordeal had ruined her life.
She said: "He took advantage of me that night and I am still reeling from what he forced me to do.
'Brutal and savage'
"I have many sleepless nights and have become withdrawn from friends and family.
"I just can't understand what kind of a monster would do something like this. I may not have been his first victim.
"He may have raped or assaulted someone before. I don't want another woman to be next.
"Words cannot describe this kind of 'man' and so I can only hope that he is caught before he can hurt anyone else.
"The police have supported me well, but there is only so much they can do.
"I don't think I will rest easily until this man is found.
"He should be ashamed of his actions. He should be embarrassed by what he did and hand himself in."
Det Insp Mark Tyler said: "This was a particularly horrendous and vile assault on a defenceless woman."
He added: "We have not had a great response from local people. In fact, we have only taken 10 calls into the incident room. This is disappointing."
The man was white, in his late 30s or early 40s with very pale skin. He spoke in broken English with a strong accent and had mousey-blonde, short-cropped greying hair.
He had a bulbous nose and large, long hands. At the time, he wore a light hooded top and cotton trousers.