South Essex College gets new Basildon campus permission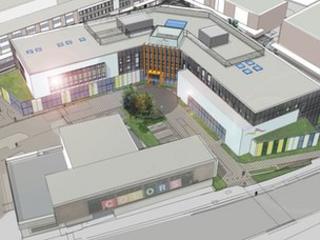 Plans for a new £32m college campus for up to 2,000 students have been approved.
The Conservative-run Basildon Borough Council has given South Essex College permission to move its Nethermayne campus to the town centre.
The St Martin's Square development forms part of wider regeneration plans for Basildon which include a cinema, bars and restaurants.
Opponents say they are concerned about how the old campus site will be used.
Separate plans for up to 700 new homes on the Nethermayne site - which will pay for the town centre campus - have yet to be considered.
Liberal Democrat Geoff Williams voted against the college plans saying it was "ludicrous" that the housing and college development proposals had not been considered together.
"You can debate the merits of the application but you cannot divorce the fact that the whole viability of the college depends upon the development of a site which thousands of people do not find acceptable," he said.
Angela O'Donoghue, principal of South Essex College, said: "We are very pleased with the outcome.
"Young people like to be in the centre of the town. They like to be somewhere they can go out at lunchtime."
She confirmed most of the funding for the new £32m-£35m campus would come from the sale of the Nethermayne site.
Malcolm Buckley, the council's cabinet member for regeneration, said: "The benefits of the college are much wider than just the regeneration but we do see this as the key catalyst for bringing forward some of the other developments within the town centre and that will secure the future of Basildon."