Top Met police officer set to lead Essex Police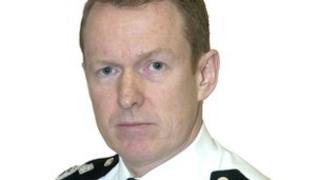 A high profile Metropolitan Police officer, who was involved in policing the London riots of 2011 and the phone hacking inquiry, has been selected as the new Essex Police chief constable.
Police and Crime Commissioner Nick Alston has named one of the the Met's deputy assistant commissioners Stephen Kavanagh as his candidate for the job.
The appointment has to be confirmed by the Essex police and crime panel.
Mr Alston said his candidate had "exceptional experience of policing".
'Enthusiastic leader'
He added: "Stephen was brought up in Essex, and his father was an officer in Essex Police. He is enthusiastic about taking on the leadership of the force.
"He is also committed to working in partnership with everyone in the community to continue to keep Essex safe."
DAC Kavanagh said: "I feel hugely privileged to have been recommended as the next Chief Constable of Essex Police."
The panel next meets on 21 February.
DAC Kavanagh took on a role in the phone hacking inquiry in November 2012 and had a high media presence during the London riots of August 2011.
Chief Constable Jim Barker-McCardle announced his decision to retire from policing for personal reasons in November, but will continue to lead Essex Police until 3 May.