Essex Police hunt Basildon bus stop sex attacker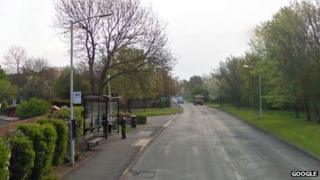 A woman has been sexually assaulted at a bus stop in Basildon, Essex.
The woman, in her early 20s, was waiting at the stop in Durham Road, close to the junction with Rowenhall, when she was assaulted shortly before 07:00 GMT on Wednesday.
Police said she has been left very shocked by the attack.
Her attacker is described as white, in his late 40s or early 50s, and of large build with a big stomach and grey hair which was balding on top.
He was about 5ft 8ins tall and wore an old black fleece with a plain white T- shirt.
Anyone with any information about the attack is asked to contact police.