Amy Winehouse treatment clinic boss Brendan Quinn faces tribunal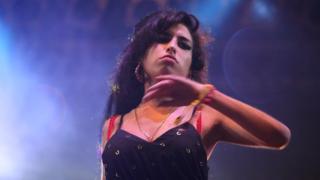 A nurse who ran a rehab centre where the late Amy Winehouse was a client faces allegations he falsely claimed to be a doctor.
The £10,000-a-week Causeway Retreat was based in a manor house on Osea Island off the Essex coast from 2005 to 2010.
In 2010, 27 Management admitted running the centre as an unregistered hospital and was fined £8,000.
Brendan Quinn, who ran the centre, will go before a Nursing and Midwifery Council (NMC) tribunal next month.
Mr Quinn is is currently under NMC restrictions which allow him to work as an addictions nurse at the Stapleford Centre in London.
The tribunal will hear allegations the Causeway, despite being unregistered, took in mentally ill patients between 2008 and 2010.
It is alleged he falsely purported to be a doctor in advertising material for the centre.
'Complaints'
Mr Quinn, a registered nurse, is also accused of letting unqualified staff give medication, failing to respond "adequately to complaints" from clients and staff and failing to ensure adequate staffing levels.
The misconduct hearing at the Old Bailey starts on 13 March and is expected to run over a number of days until 12 April.
The Causeway centre was set in clapboard cottages and a larger manor house on the island.
The bedrooms were decorated with four poster beds, flat screen televisions and claw-footed roll-top bathtubs.
Its gym was housed in a row of old stables and there was a yoga studio in a wooden outhouse. It also had a recording studio that once belonged to Bob Marley.
However, the centre was labelled "scandalously negligent" by District Judge David Cooper in 2010.
The judge, who sentenced 27 Management for the unregistered clinic charge at Chelmsford Magistrates' Court, said the firm's standards "would really shame a third world country".
The action against the firm was brought by the Care Quality Commission (CQC), whose barrister Paul Spencer had told the court the company had "effectively duped" patients and "attempted to deceive" the Commission.
As well as the fine, the judge ordered the firm to pay £30,000 in costs.