Burnham Carnival hopes for Beyonce boost after Maldon loses out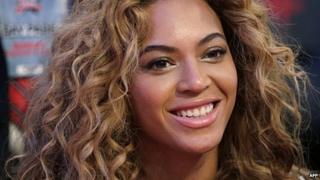 An Essex town's bid to book Beyonce for its carnival may have failed, but its neighbours are planning to offer visitors the next best thing.
Maldon Carnival had hoped to attract the singing superstar in August, a fortnight before she is due to headline the V Festival in nearby Chelmsford.
But it was forced to drop the plan after it emerged even negotiating an appearance would cost £50,000.
Now carnival organisers in Burnham, 12 miles away, have announced they will be holding a Beyonce lookalike competition at their own event in September.
'Just be Bootylicious'
"As Maldon Carnival were unable to secure this great lady, we thought we would pay tribute to her in the most fitting way we could," said Caroline Sarychkin, spokeswoman for the Burnham-on-Crouch Carnival Association.
She said the competition was open to all ages and genders with only one proviso: "Just be Bootylicious".
Maldon carnival organisers had been were surprised when one of the 31-year-old star's representatives replied saying that she could actually be available.
"I explained it was a charity event and he said she could do a couple of songs and meet the mayor of Maldon," said Robert Slight, of the carnival.
But at a meeting it quickly became clear the carnival could not afford to book her, and there had been a misunderstanding.
Whilst the star was actually available on the date in question, the £50,000 payment already discussed would only secure a meeting to negotiate what her appearance fee would be.
Ms Sarychkin said: "When we saw the story about Beyonce, we wished we had thought of it - Beyonce would have had a jolly good day out."
She said if Beyonce wanted to pay a visit to Burnham, she would be very welcome.
"We're the most successful carnival in the area," she said.
"We raised £5,000 to £6,000 for local good causes last year."
Ms Sarychkin denied the two carnivals were rivals and said organisers of each event tried to help each other out.