Eystna Blunnie murder: Probe into dropped strangling case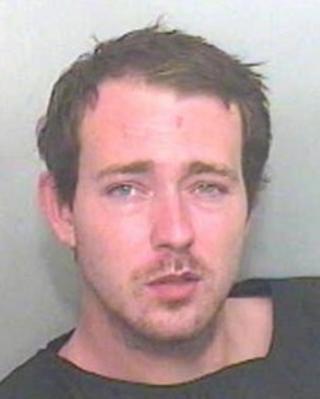 An investigation is under way after it emerged a killer was not prosecuted for allegedly strangling a pregnant woman he later went on to murder.
Tony McLernon kicked and stamped on his ex-girlfriend Eystna Blunnie in Harlow, Essex, on 27 June last year.
McLernon, 24, of Harlow, was jailed for life for her murder and the destruction of their child.
Miss Blunnie reported McLernon tried to strangle her two months before her death but no charges were brought.
Essex Police said it handed details of the incident to the Crown Prosecution Service (CPS).
But a decision was made by the CPS not to prosecute the case.
During the trial, the jury heard about the incident - via a statement made at the time by Miss Blunnie to police.
'Truly terrible'
It told how McLernon had tried to strangle her two in his bedroom at his parents' house in Harlow.
She said he had strangled her to the point her unborn baby began kicking out in distress.
The baby was due to be born just days after Miss Blunnie's death.
Det Ch Insp Mark Hall said: "No charges followed but that would be a matter for the CPS to explain the reasons for that.
"Obviously they have the decision of making an assessment of the evidence and deciding any action and its quite right that they should comment if necessary."
Grace Ononiwu, Chief Crown Prosecutor for the eastern region, said: "This has been brought to my attention by the Judge in this case as part of the trial.
"I am directing a review into a previous decision and will only be able to comment further once that review is completed."
Mr Justice Adrian Fulford, the trial judge, said: "His abusive history vividly demonstrates the disturbing way McLernon controls, dominates, degrades, bullies and then attacks women.
"The killing was truly terrible."
McLernon will serve a minimum of 27 years in prison.