Amy Winehouse clinic boss Brendan Quinn goes before NMC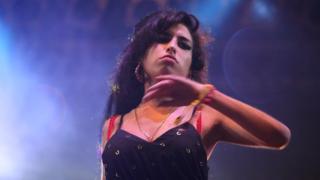 A nurse, who ran a rehab centre which treated the late Amy Winehouse, falsely claimed to be a doctor, the Nursing and Midwifery Council (NMC) has heard.
The £10,000-a-week Causeway Retreat was based in a manor house on Osea Island, off the Essex coast, from 2005 to 2010.
Brendan Quinn, who ran the retreat, is also accused of failing to register the hospital and admitting patients.
Mr Quinn, who is listed as a director of Detox Ltd, denies all the allegations.
The NMC hearing, which is expected to last for two weeks, has heard it was alleged that Mr Quinn was chief executive officer of Causeway Retreat and between May 2007 and January 2010 allegedly failed to ensure the hospital was registered.
Between 2008 and 2010 he is alleged to have "caused or permitted clients to be admitted to the Causeway and/or treated there, who were mentally ill".
He is also alleged to have failed to "maintain appropriate arrangements for the management of medication at the Causeway".
Another allegation is that he failed to ensure that "adequate arrangements" were in place for the health and safety of staff and clients.