Facebook appeal finds medal owner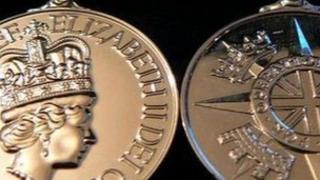 A military equipment shop owner from Essex has used Facebook to reunite an ex-RAF driver with her service medal.
Mark Watson runs Hanger 39 in Colchester and discovered the medal, worth about £300, while going through a batch of dress uniforms.
He said legally the medal was his, but as an ex-serviceman he wanted to track down the person to whom it was issued.
Louise Nunn got in touch within two hours of Mr Watson appealing on his shop's Facebook site.
'Nothing to lose'
Senior Aircraftwoman Nunn was in the RAF for 12 years.
On Facebook she said: "I was just so happy to get rid of all my kit that I didn't check my no1s [dress uniform] properly.
"Thank you everyone, especially Hanger 39, for making the effort to let me know."
Mr Watson was a sergeant in the Royal Engineers before leaving the army in September to become the managing director of Hanger 39.
He buys obsolete kit from the Ministry of Defence and Ms Nunn's uniform was part of a batch he received on 26 March.
He said: "Louise received an Operational Service Medal (OSM) for Afghanistan with bar, which means she was in active service, in harm's way, so it has a minimum worth of £300."
Initially he tried to use his own military contacts to track her down, but "drew a blank due to data protection".
"So I thought I've nothing to lose by putting it on Facebook and didn't have a clue that I would have a response - and within two hours find the individual," he added.