Margaret Thatcher House to be demolished in Southend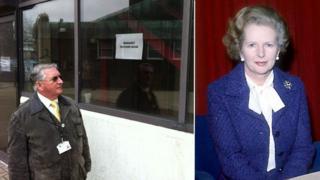 A council has confirmed it plans to knock down a building bearing Margaret Thatcher's name.
However, Southend-on-Sea Borough Council, which said its Margaret Thatcher House was no longer fit for purpose, will look to keep the name.
The suggestion comes a day after the death of 87-year-old Baroness Thatcher as a result of a stroke.
The three-floor block sits behind the Civic Centre in Southend and was built as a temporary structure in the 1980s.
John Lamb, deputy leader of the Conservative-controlled council, said: "Margaret Thatcher House is at the end of its life, the building is no longer economical to maintain.
"We are looking to use the area and redevelop it."
Although the building is to be knocked down, he said the name 'Margaret Thatcher' might be kept and used elsewhere, possibly on another building.
"It is a conversation that has to be had," he said. "Obviously it (Baroness Thatcher's death) has only just happened but I am very keen that something be done in her honour.
"She put the 'great' back into Great Britain."