Colchester hospitals: Phone line for whistle blowers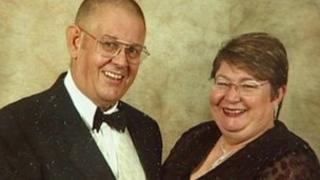 A hotline for potential whistle blowers has been set up at an Essex hospital under fire over poor patient care.
Staff at Colchester Hospital University NHS Foundation Trust can use the line to register concern anonymously.
The Freephone at three Colchester hospitals is operated by Care First, a confidential counselling service.
Unions welcomed the move but said one of their main concerns was to protect callers who wanted to remain anonymous.
Isaac Ferneyhough, Unison's Colchester health branch chairman, said: "The hotline provides another opportunity for staff to raise concerns in confidence.
"The fewer barriers there are in place the better. I'm hoping there won't be a big uptake but you never know.
"We also insisted that the hotline had the option to be anonymous."
The three sites in Colchester covered by the hotline are the General Hospital, Essex County Hospital and the Severalls unit.
Sarah Shirtcliff, acting director of human resources at the trust, said the aim was to establish a culture where staff feel able to raise concerns openly or anonymously.
"Staff can currently raise concerns via their line manager, trade union representative, with our health and wellbeing department or with human resources," she said.
"We understand individuals may wish to raise concerns confidentially.
"Our trust is committed to ensuring staff who raise concerns will have them investigated and receive feedback on any action taken."
Concerns over deaths
The hospital was accused recently by a coroner of "serious failings" in its care of a man later found dead in a toilet cubicle.
David Pattrick, of Marks Tey, went into Colchester Hospital to have his gallbladder removed in December 2010.
But two days after he went into hospital, the 69-year-old was found dead.
An inquest in February heard no consultant had taken overall charge of his care.
The hospital had earlier admitted liability following the death of a woman given drugs which damaged her liver.
Linda Sears, 62, went into Colchester General Hospital feeling very unwell in May 2010 but by the time she was seen by a doctor, six days later, her kidneys had failed and she later died.
An inquest recorded a verdict of death contributed to by "neglect".
Colchester Hospital is also under investigation by the Department of Health over 2,151 deaths between July 2011 and June 2012.
Health minister and doctor Dan Poulter said he would have concerns about recommending the hospital to his patients.