Basildon roundabout job bid man is offered four jobs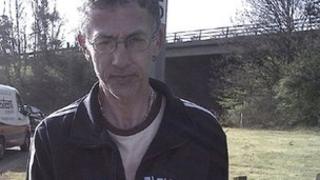 A man who spent hours on a roundabout advertising his desperation for work has been offered four different jobs.
Father-of-two Matt Adkins, 45, from Wickford, Essex, said he was prepared to do anything.
As a last resort he stood on an A127 roundabout at Basildon with a sign saying he needed work.
He was handed a business card and then offered an interview on Monday. After the meeting he was offered an ironmongery job.
He has also been offered two gardening roles and a fourth role in drug and alcohol testing, he said.
Mr Adkins said he is waiting to hear back about one further prospect gleaned during his stint on the roundabout.
He said: "I will then sit down with my wife and decide what is going to be best for us as a family for the next 20 to 25 years.
"I've been absolutely overwhelmed."