Essex 'palm reading' nurse struck off by nursing watchdog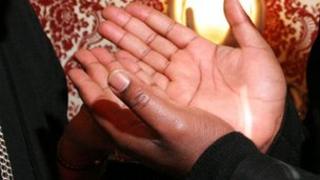 A registered nurse has been struck off after stroking the hand of a young woman in his care and telling her he was going to "read her palm".
Mahomed Khodabux became the girl's social worker in 2008 in Essex.
The Nursing and Midwifery Council heard how the learning disabilities nurse also told her "she still looked beautiful despite her illness".
Mr Khodabux, who had previously worked for Thurrock Council, was struck off the council's nursing register.
The panel heard how Mr Khodabux, who was not present for the hearing, gave the girl - understood to have been a teenager and referred to throughout as Ms X - money.
'Vulnerable service users'
It was also told Mr Khodabux had offered to move her into a flat owned either by him or a friend, and paid her boyfriend to clean his flat.
The tribunal panel said Mr Khodabux's "behaviour towards a very vulnerable service user had been completely inappropriate and unacceptable.
"There was evidence from Ms X that this incident had deeply affected her and her ability to trust people caring for her.
"Mr Khodabux was trusted to care for young and vulnerable service users in the community and breached that trust."
Mr Khodubux was last year suspended from working as a social worker by the General Social Care Council.