Harwich magistrates' court sells at auction for £352,000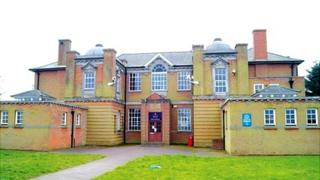 A former courthouse with two underground jail cells has been sold at auction for £352,000.
The magistrates' court in Harwich, Essex, has not been used as a courthouse since last year.
The property, in Main Road, was built in 1914 and also includes a registrar's waiting room and a video link room.
It was sold on behalf of HM Courts Service in property consultants Allsop's residential sale in London on Thursday.
Jennifer Mortimer from Allsops said there had been a "great deal of interest" in the sale and bidding had been fierce.
"I've been here five years and I don't think we've auctioned a courthouse before," she said.
Before the sale, auctioneer Richard Adamson said it had been impossible to value because it was a blank canvas.
He also thought it could be turned into housing or used for a business such as a care home.
The building had a guide price of about £275,000.