Burglary police in Essex find 70 stolen lawnmowers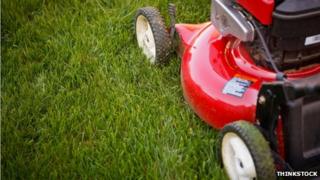 Police investigating a burglary have uncovered a stash of 70 stolen lawnmowers.
The mowers, of various makes and models, were found in Wood Street, Chelmsford.
They were found as part of an investigation into a break-in at a garage in Widford Road, Chelmsford.
Essex Police arrested a 51-year-old man was on suspicion of burglary and now plan to hold an open day to reunite owners with their missing mowers.
Police say they cannot state exactly where the lawnmowers were found for operational reasons. However, the force said they were not found in a house or business premises.