'Batman dad' to race across Europe for cancer charity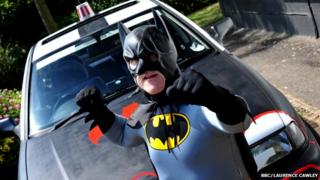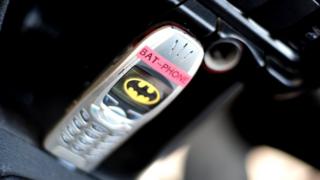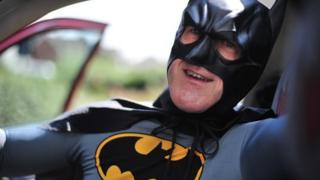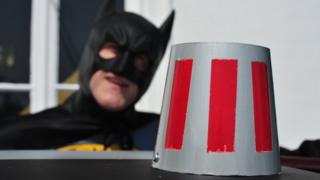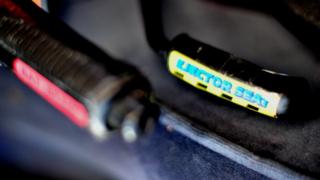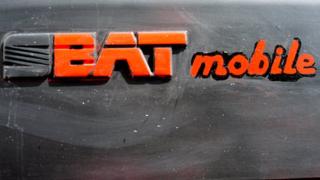 A man has turned his late father's old car into a "Batmobile" which he plans to race across Europe for charity.
Mark Wells, of Hutton in Essex, will be dressed as Batman and accompanied by three friends for the 1,500 mile (2,414km) journey.
The 1995-registered Seat Cordoba belonged to Mr Wells' father Leslie, who died of cancer 12 years ago.
"I think my Dad always knew I was a little bit crazy," said Mr Wells, who is fundraising for Cancer Research UK.
"I've had a few odd looks as I've been driving around," he said. "I took my wife to the station and my daughter to school, much to their disgust."
As a child, Mr Wells was an avid reader of comics and used to be known as "Batman Wells" because he would wear his coat as a cloak with just one button fastened around the neck.
The team will be taking part in the Crumball Rally as the "Gotham Geezers".
Joined by 60 other cars, they will drive from the UK, via France through Switzerland, Italy, Austria and Germany to Prague in the Czech Republic.
They hope to arrive in Prague in their diesel-engine "Batmobile" (which has 90,000 miles on the clock) on Sunday.
The car will then be taken to a local breakers yard where it will be scrapped.
"I would like to think my Dad will be looking down and thinking 'That was a good way of giving it a send off'."