Essex children's centres closures plan 'savage'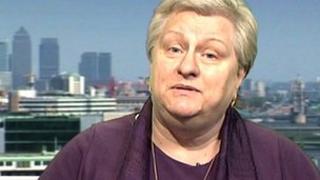 Proposals to shut 11 children's centres across Essex have been labelled "savage".
Conservative-led Essex County Council, which also plans to halve the opening hours at a further 33 centres, says its proposals would save £2.5m.
The authority said its research showed some centres were "not being used" and had not attracted the vulnerable people they were set up for.
The Child Poverty Action Group said the proposals were "bad news".
Alison Garnham, the action group's chief executive, said children's centres were "really highly valued by parents".
"Children's centres have made a really big contribution to improving the outcomes for children," she said.
'Most vulnerable'
Mike Mackrory, the leader of the Liberal Democrat group on the council, said: "I'm really surprised at this.
"They are savage cuts. We are really concerned at the impact this will have on families."
But Dick Madden, the council's cabinet member for families and children, said research had been carried out in April into the use of the centres before the proposals were drawn up.
He said he acknowledged the centres were "valuable in our communities" but added that the council had to make savings across all areas, including the £2.5m from the children's centre service.
"There are centres that in fact are just open and not being used and are not very viable," he said.
"They were set up for the most vulnerable but many of the vulnerable do not really use them."
He said the proposals, which are out for consultation until December, might give greater opportunity for community outreach work.