Sacked Essex policeman Mark Jones considers legal action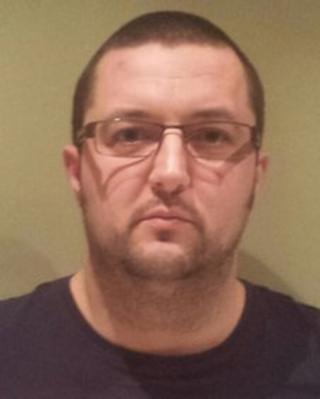 A police constable who was sacked following a dispute in which he grabbed a 14-year-old boy is considering legal action against Essex Police.
PC Mark Jones, 40, admits he took hold of the boy's arm in Chelmsford in October, but denies he held his neck.
A misconduct hearing last month concluded he used "excessive and unnecessary force" and lied about what happened.
Mr Jones said this was "unfair" and he was seeking an employment tribunal.
The PC, who had served with Essex Police since 2002, said he had argued with youths on a green in Chelmer Village while chasing a suspect.
He admitted he ended up holding the 14-year-old by the arm in an attempt to escort him back towards his friends in the hope they would take him away from the area.
'Humiliation'
Essex Police said the hearing concluded he had taken hold of him in the neck area and pushed him into a bush.
Mr Jones claimed that as the boy pulled away, he fell in to the bush and he had grabbed his clothing, which may have pulled at his neck.
Essex Police said the PC's account had been "untruthful", but that he could appeal against the decision.
Following the hearing, Assistant Chief Constable Julia Wortley said: "On this occasion the officer's conduct fell significantly below that which is expected by Essex Police and to retain his services could only serve to undermine public confidence in the force."
Mr Jones said, if he could afford the legal advice, he would take his claim for unfair dismissal to an employment tribunal and seek compensation for the "humiliation".
"Friends and colleagues are dumbstruck - I think I was a good and fair officer and I want to clear my name as my account of events was the only consistent one." he said.
"I'm considering other legal options because I've been treated appallingly by Essex Police and I don't think I can appeal successfully against the police panel's decision."