Shenfield city trader shooting suspect detained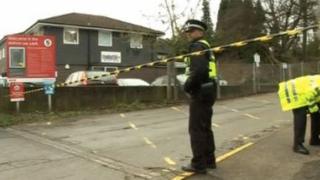 Police investigating the shooting of a city trader at a station in Essex have arrested a 51-year-old man.
Robin Clark, 44, was shot in the leg in the car park at Shenfield station on 24 January, by a gunman in a balaclava.
He spent several weeks in hospital but has since returned to his job at RP Martin in London.
British Transport Police says a man from Essex has been arrested on suspicion of conspiracy to commit murder.
He has been released on bail pending further inquiries.